Our collaboration with the French Red Cross : Croix Rouge au Coin de la Rue
This program makes it possible to intervene by reaching out to the most vulnerable people, who have left the conventional healthcare system, by offering them a nursing assessment, an interview with a Europ Assistance doctor by teleconsultation, as well as the recovery of their social security coverage rights (with the support of social advisors). These services are provided close to the social hotels where 4,000 people we target live – often not adapted to their family needs – and students in difficulty in the 92 department.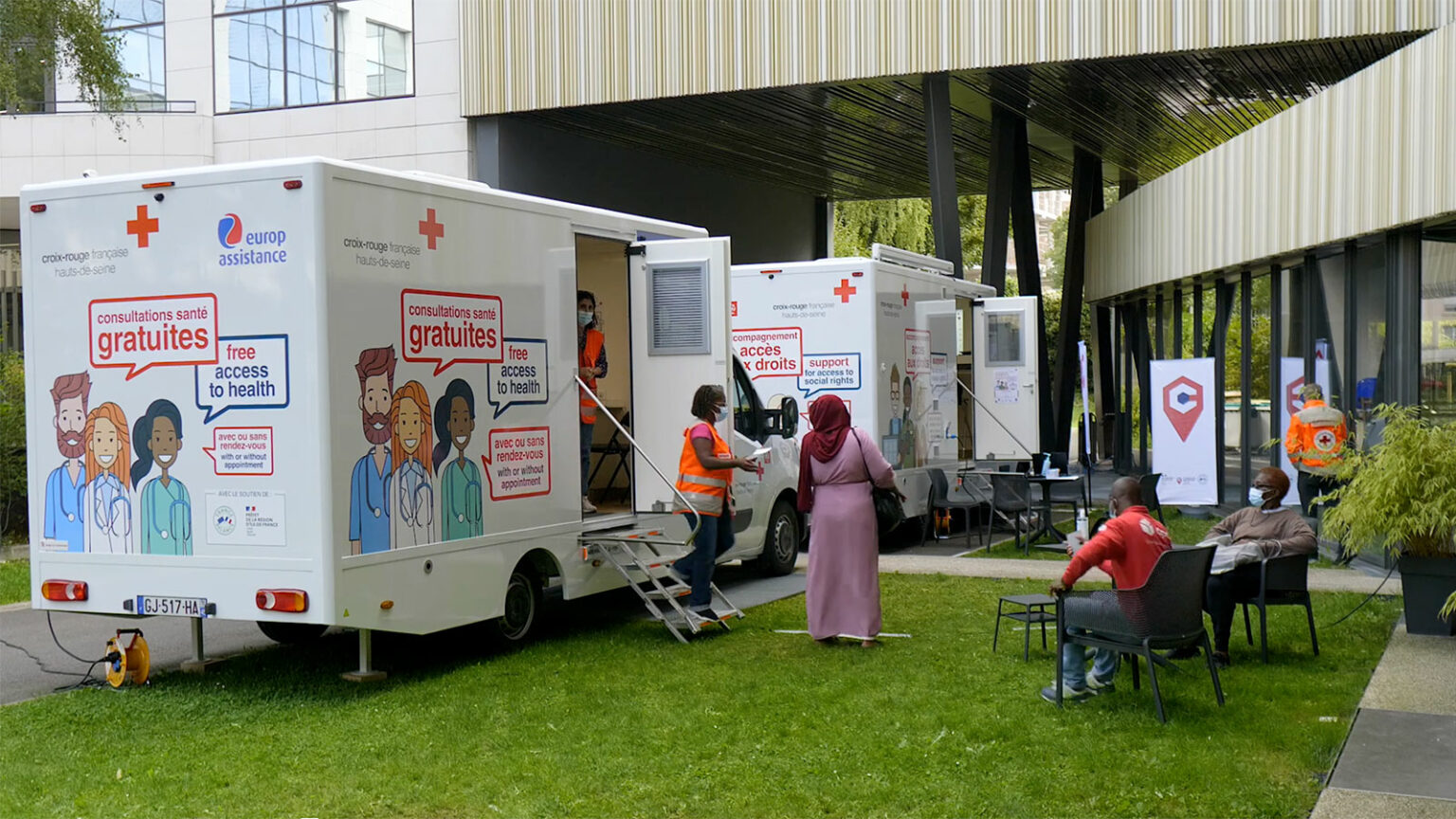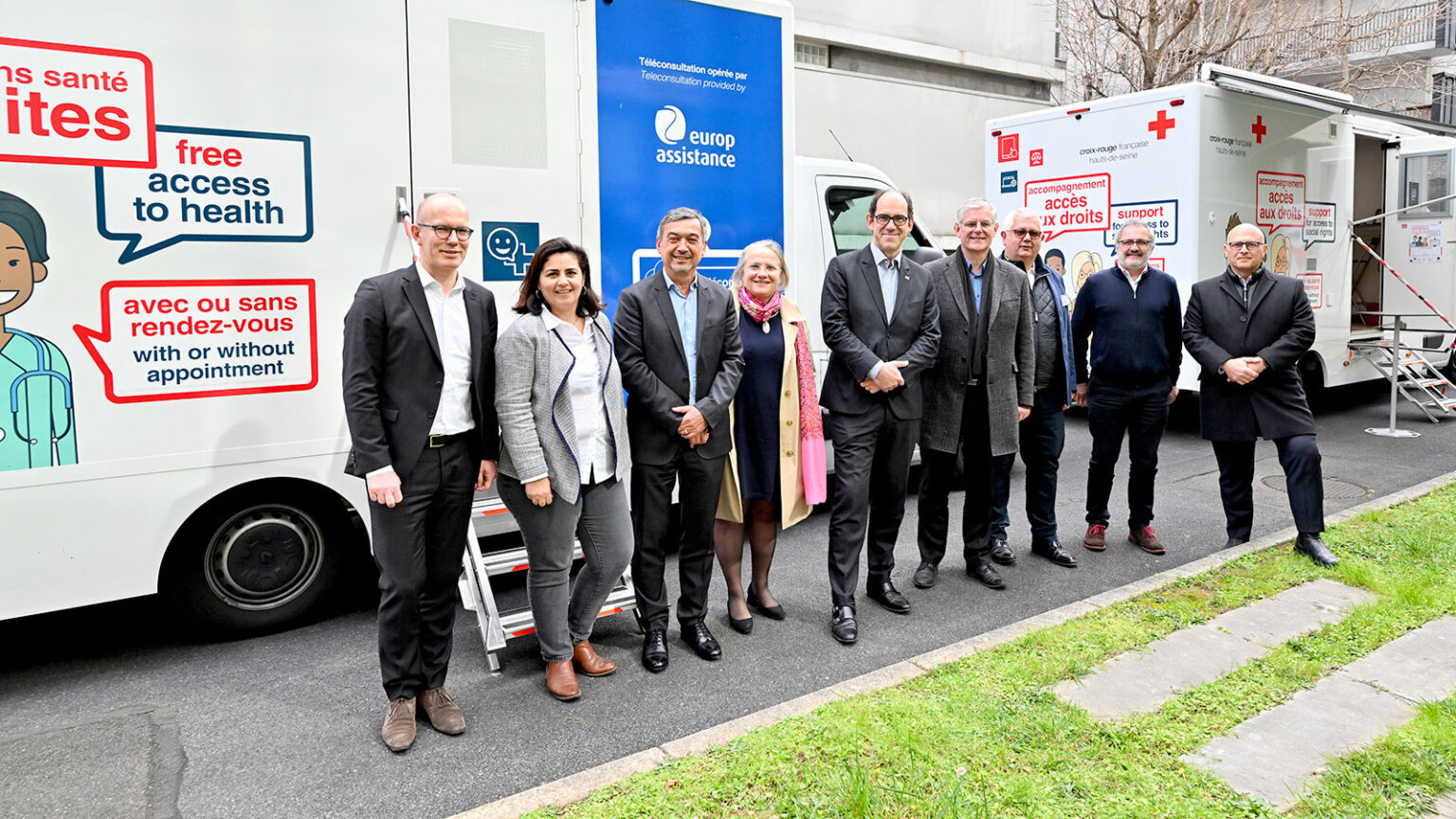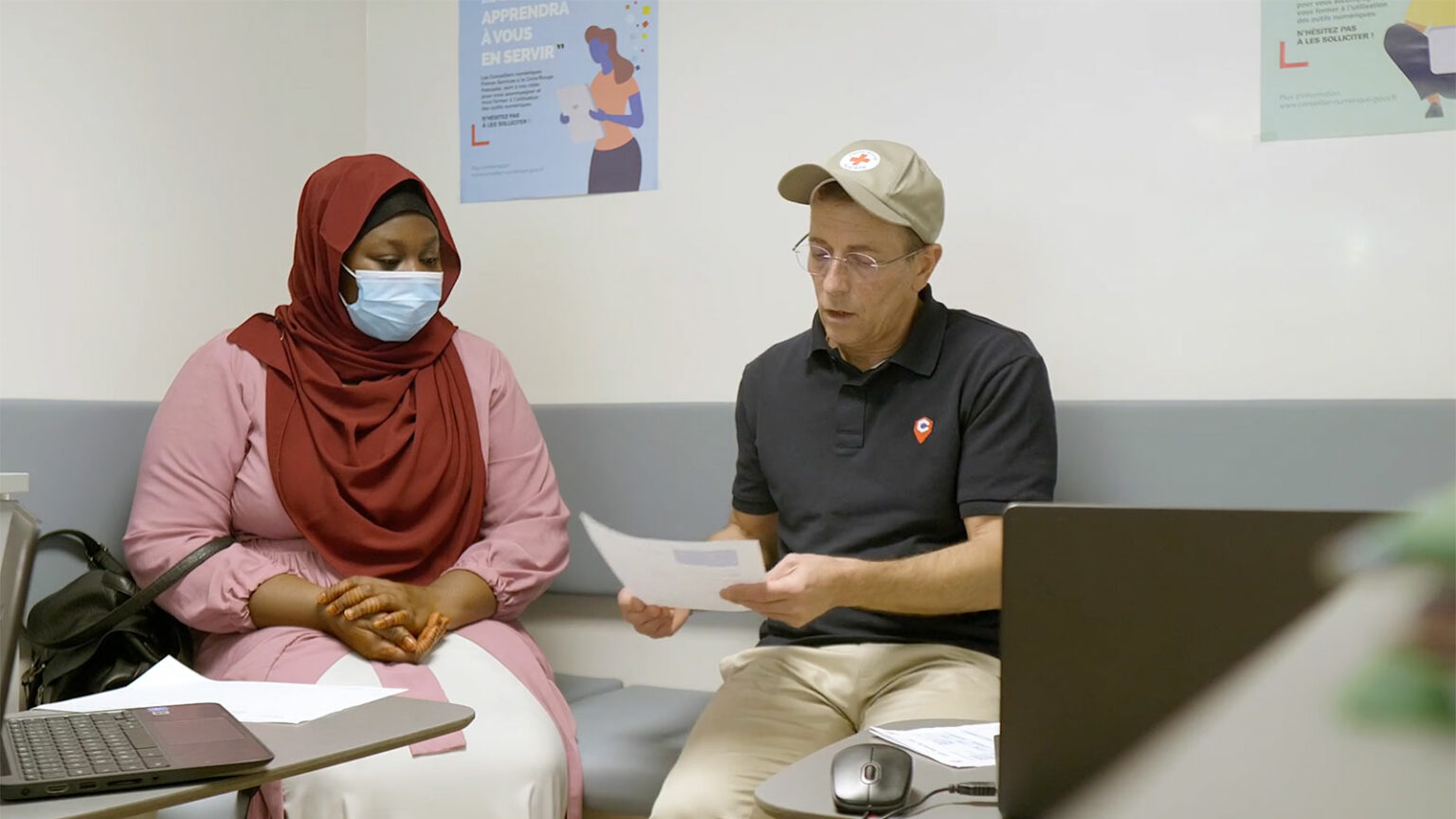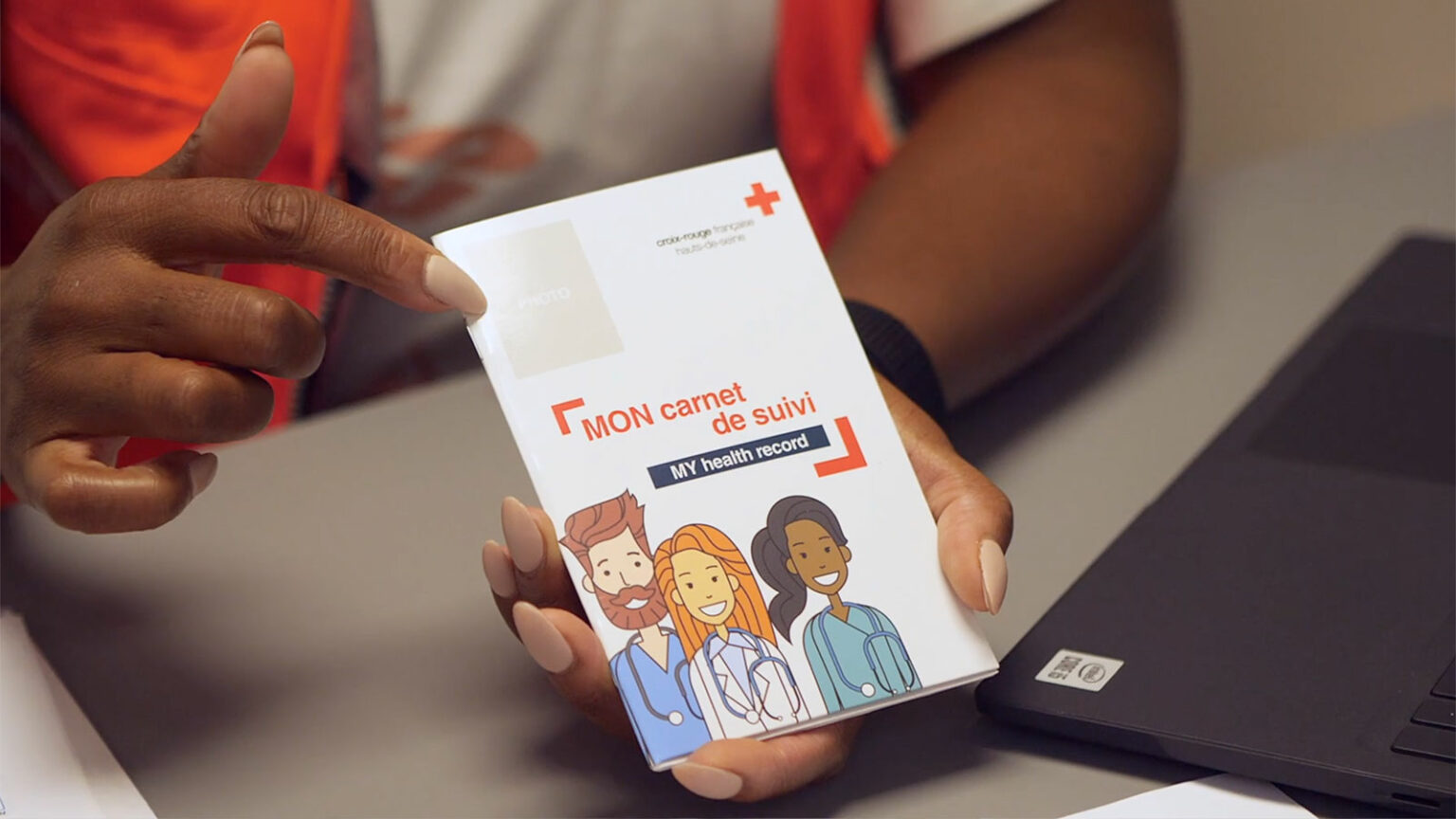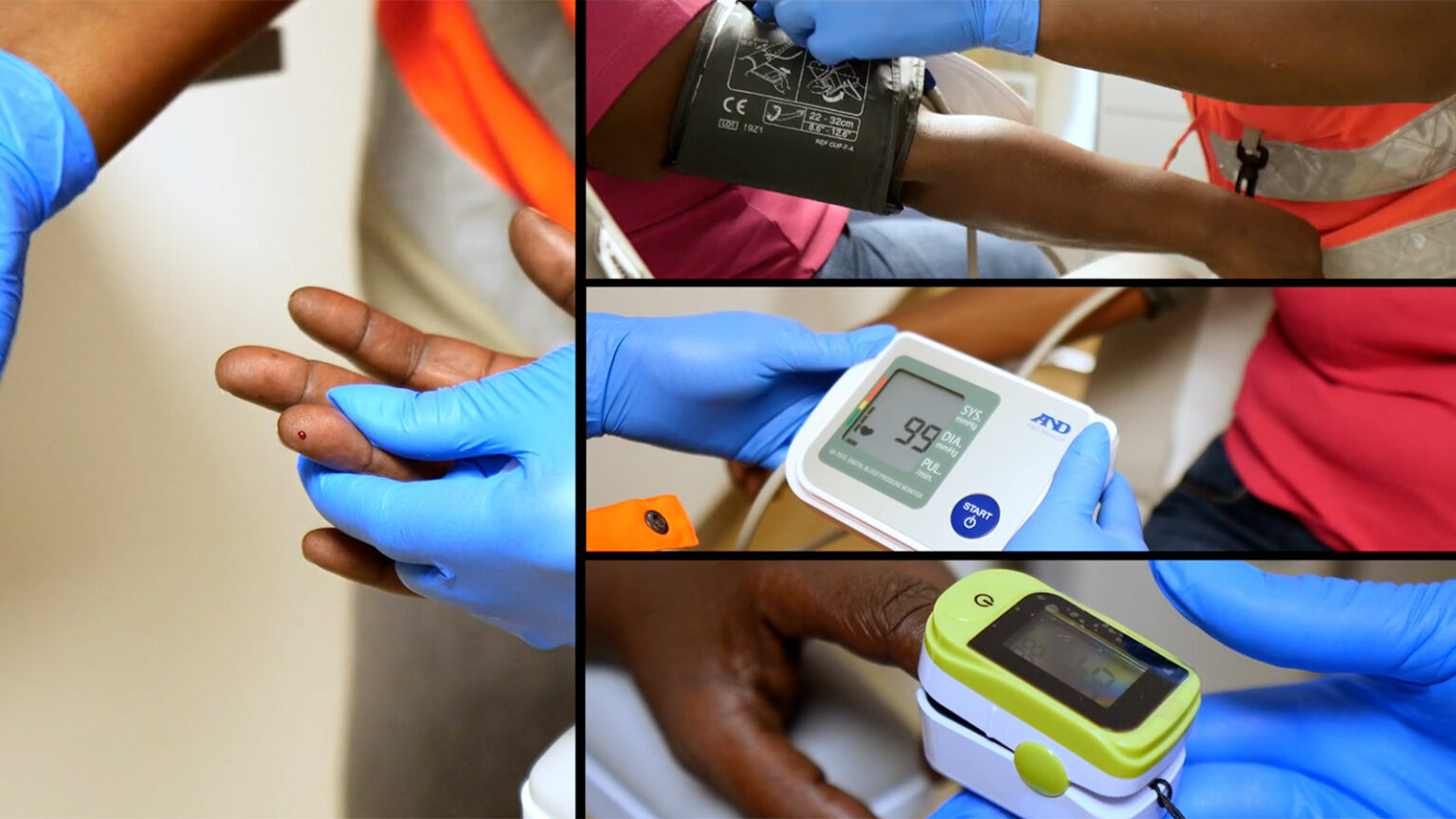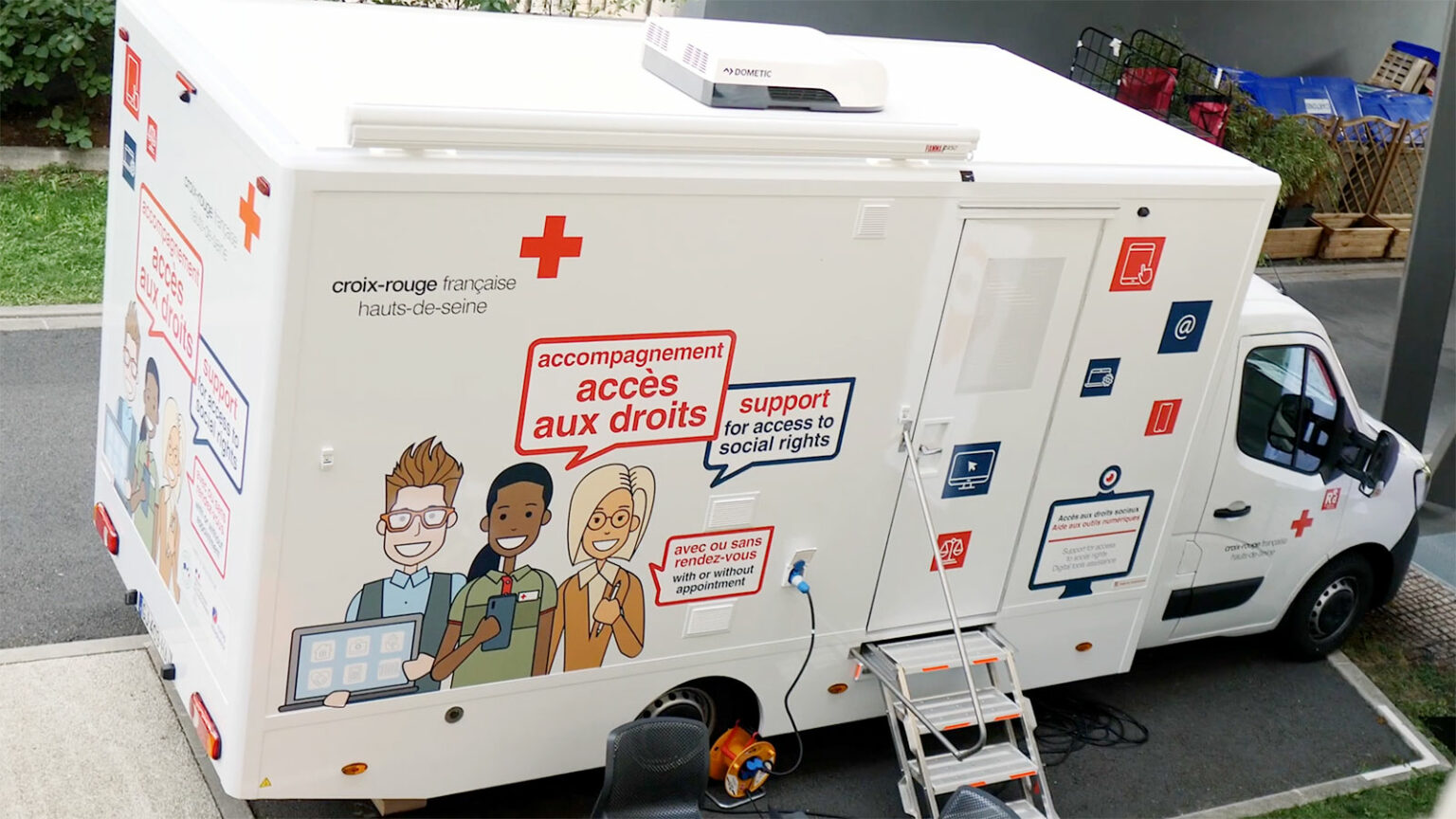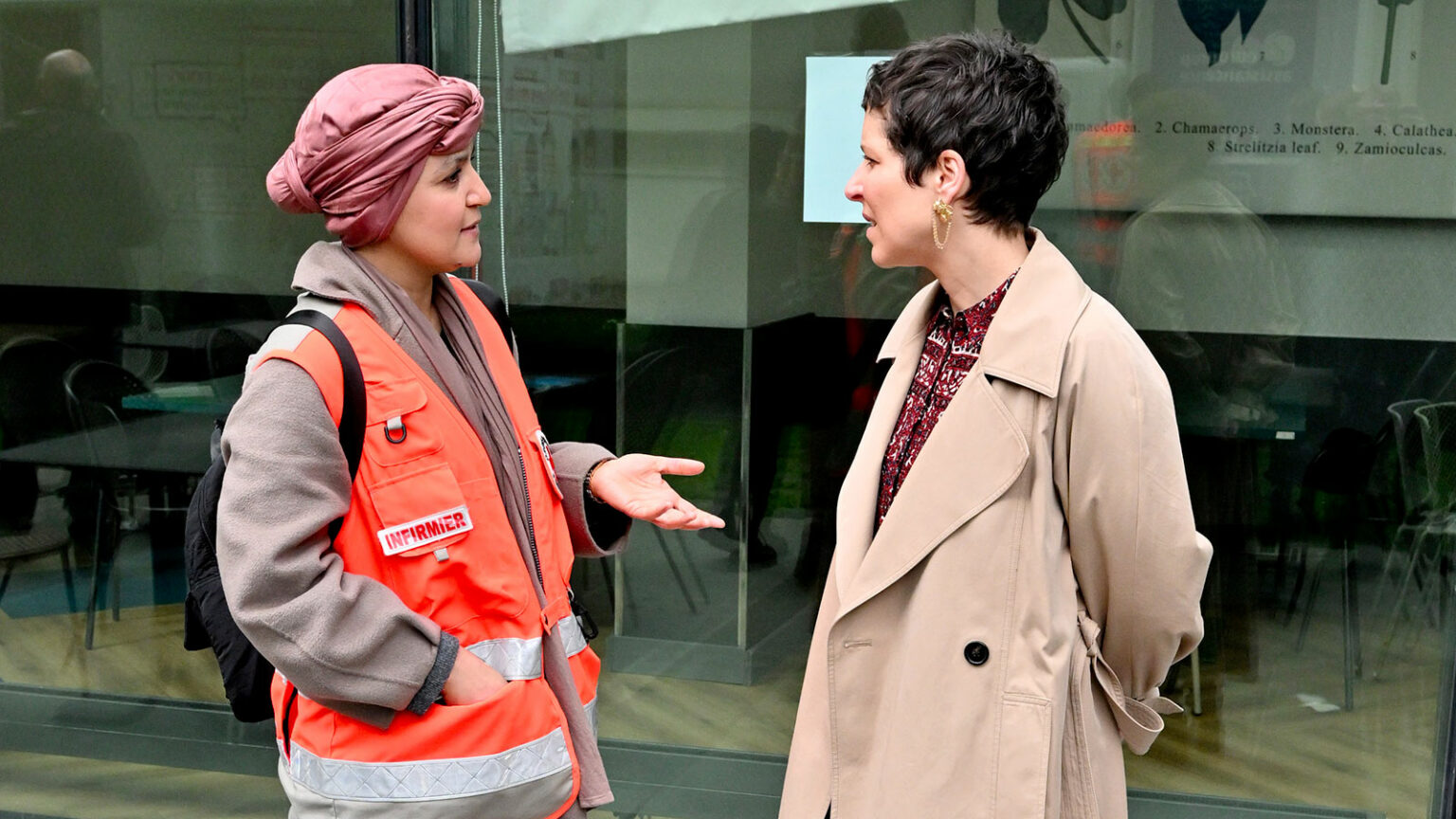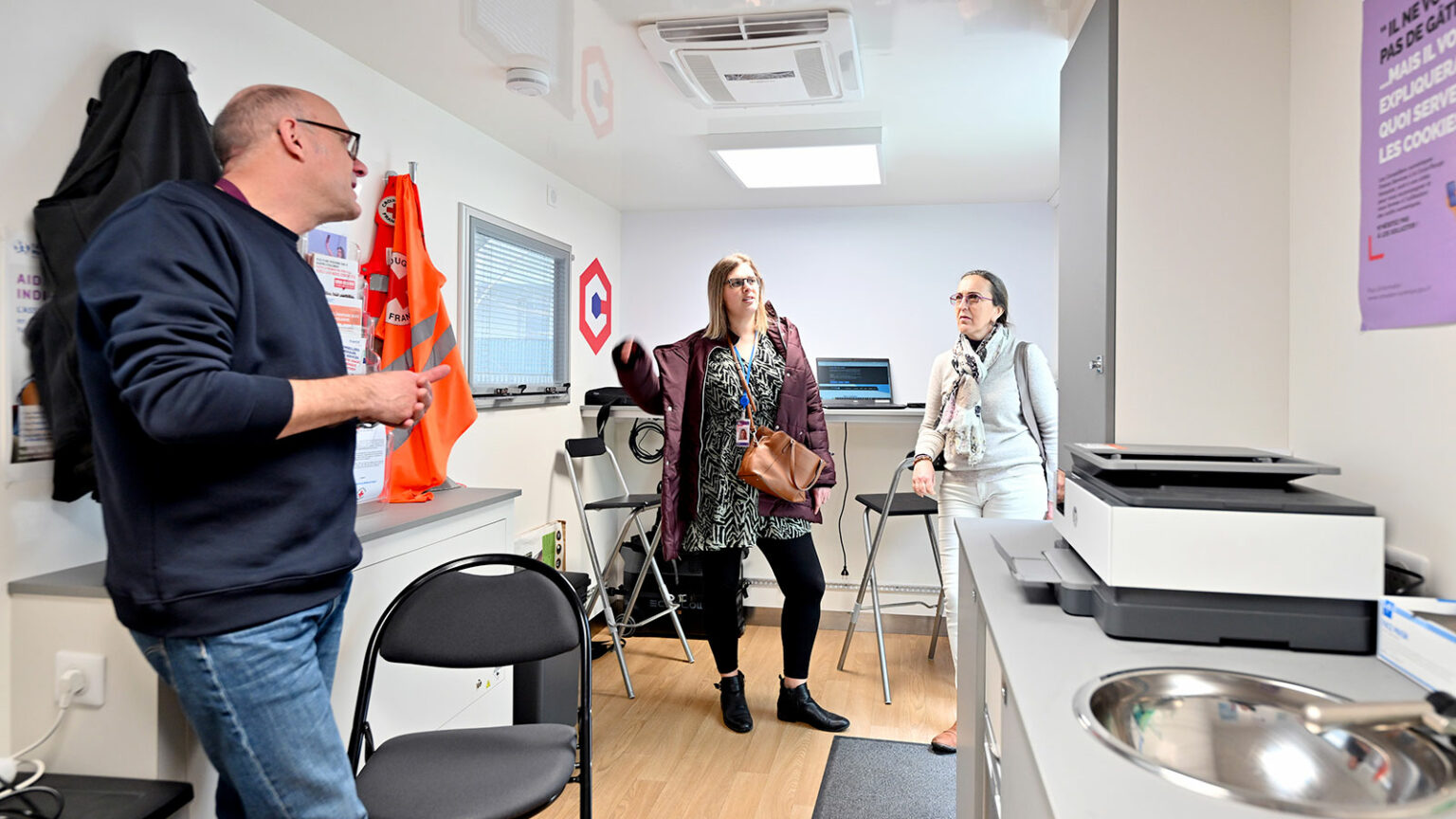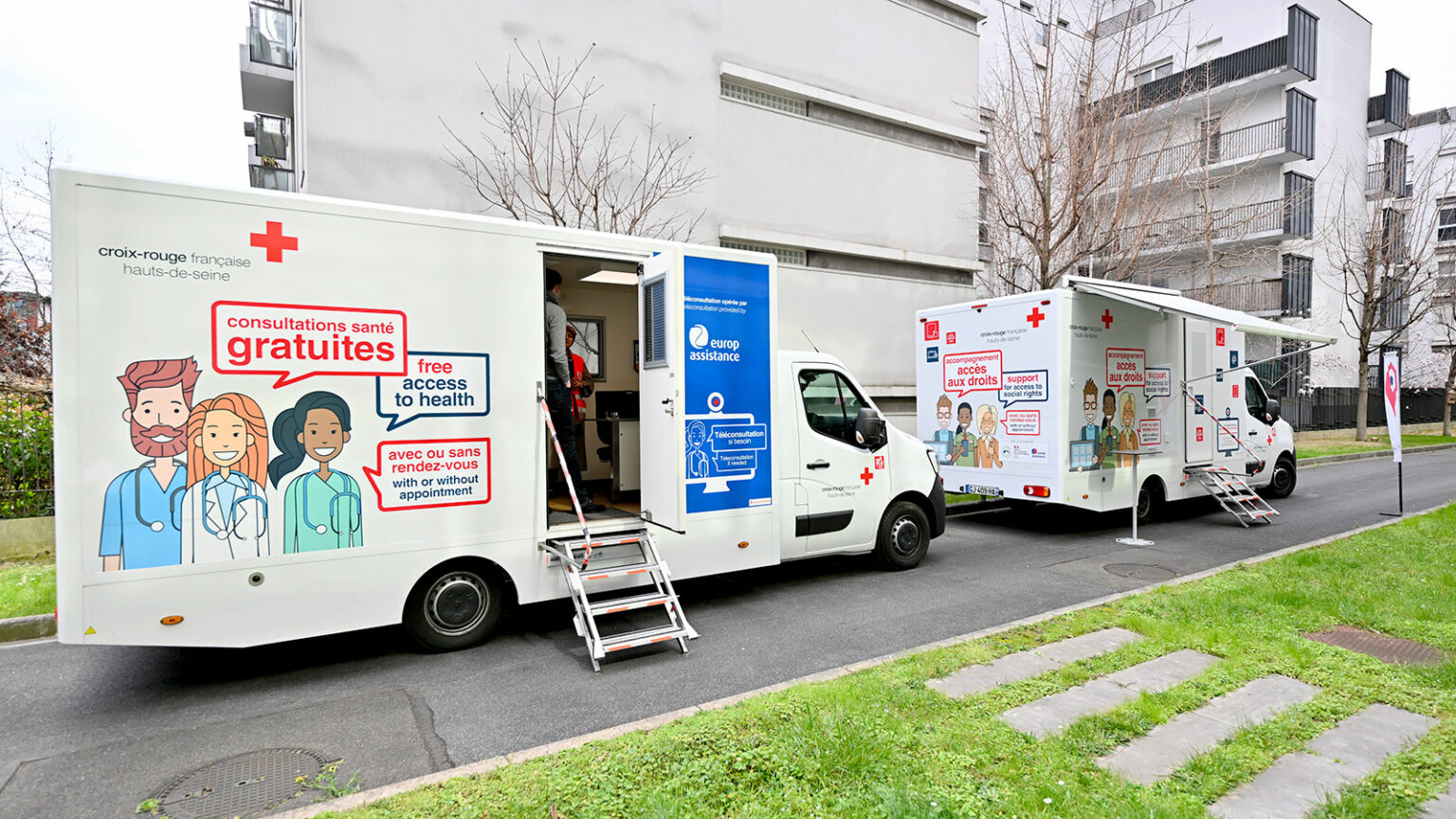 Trucks at WILO with VIP visitors
On Monday March 21, we all had the great opportunity, during the lunch break, to visit the 2 trucks specially parked for our attention downstairs of WILO building and ask any question to the French Red Cross people (nurse, operations manager and social advisors).  
We had the chance to have the very special visit of M. Jean-Laurent Granier, CEO of Generali France, Mrs. Elise Ginioux, Communication, Public Affairs and Sustainability Director of Generali France, of M. Claude Girardi, President of the French Red Cross of Hauts-de-Seine, M. Georges Métayer, Treasurer of the French Red Cross of Hauts-de-Seine, and of Antoine and Virginie, sponsors of the program on EA side, with our Group Management Committee members!
A successful start -> high satisfaction of beneficiaries, efficiency of operations
Today, more than 413 health check-ups, 379 digital accompaniments and 34 teleconsultation services have been carried out, with an exceptional increase since the beginning of the year 2023. These are also satisfied beneficiaries to whom we provide a unique solution!