Embodied by Charlie, the octopus personal assistant, this chatbot is offered on a B2B2C model ("white label") to companies wishing to empower customer loyalty by integrating 24/7 personalized concierge services into their mobile applications, even when their customers are abroad.
Dining out and discovering one's country are on the top of the list of activities that Europeans, Americans, and Thais alike miss a lot, according to the 20th-Anniversary edition of our Holiday Barometer[1]. As restaurants, bars, and museums reopen around the world, chatbot Charlie allows businesses to positively invite themselves into their customers' lives through a fun and personalized service.
Pour en savoir plus : Charlie, votre nouvel assistant par Generali Concierge Services. – Generali Concierge Services
Charlie: a personalized assistant reachable 24/7 and giving access to special offers
Offered by Generali Concierge Services, the European leader in high-end concierge services, chatbot Charlie is a 100% digital concierge (reachable 24/7 on smartphones and tablets) that allows users to have access to price advantages of up to 20% off, thanks to partnerships with TheFork (restaurants), BSP Auto (car rental) or GetYourGuide (travels). Charlie will also soon be able to book hotels and many other everyday services including childcare, hotel reservations, flower delivery – and more.
The interface is a simple and friendly conversational tool, embodied by the octopus Charlie, whose learning logic enables it to offer users increasingly personalized offers, according to their preferences and habits. These advantages are accessible locally but also abroad, thanks to the international footprint of partners.
The first version of Charlie is available in French and English, but it can be developed in other languages at the request of client companies.
Rapid deployment in partner companies' applications, to enhance customer relations
Charlie is a B2B2C service offered to companies wishing to increase customer loyalty by offering them additional lifestyle services, beyond their core business. It allows companies not only to know more about their customers and their preferences but also to multiply the points of contact and engagement that customers will associate with their brand. Charlie is offered to companies as a white-label service, allowing them to integrate this service into their existing customer applications and under their own branding.
Charlie is designed for all corporate partners, particularly those in financial services, like insurance companies (to increase the number of positive contact points with their customers) and banks (through services associated with credit cards[2]).
Finally, being natively B2B2C, Charlie has been designed to be integrated into the applications of client companies (such as an app or client space) for reduced both cost and development time (about a few weeks).
For Yann Emilian, CEO of Generali Concierges Services, "Concierge services provide users with a little bit of everyday engagement. This product will encourage our clients to bring better options to their customers, providing value-added services like Charlie allows them to further the relationship they have with their end-users. This offer comes at a time when building this type of relationship is key for business as we return to "normal life", as building customer loyalty through services beyond the core business of each brand will be a fundamental driver of growth."
[1] Source: Europ Assistance Holiday Barometer 2021 (14,000 people surveyed in 14 countries between 5 and 20 May 2021, see here)
[2] For example, 85% of bank customers say that concierge services are one of the reasons why they keep their bank card contract (source: Audit carried out by Init Consulting on behalf of Visa France).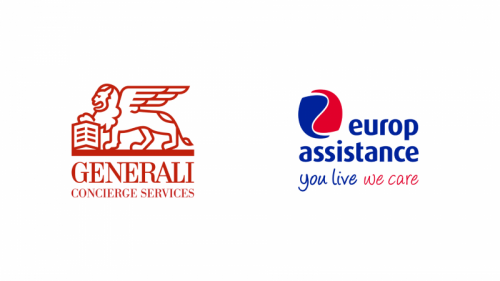 ABOUT GENERALI CONCIERGE SERVICES
Generali Concierge Services was created in 2016 by the Europ Assistance Group. It is 100% controlled by the Generali Group, one of the world's leading insurers. Generali Concierge Services aims to support companies and brands wishing to strengthen customer relations through a premium, white label concierge service. The services are available throughout Europe 24/7, in multiple languages. They will gradually be extended to Asia, Latin America and the United States.
More information at www.generaliconciergeservices.com/
ABOUT EUROP ASSISTANCE GROUP
Founded in 1963, Europ Assistance, the inventor of assistance, supports its customers in over 200 countries thanks to our network of 750.000 approved providers and 41 assistance centres. Our mission is to bring people or corporates from distress to relief – anytime, anywhere. We provide roadside assistance, travel assistance and insurance, as well as personal assistance services such as the protection of the elderly, the protection of digital identity, telemedicine and the Conciergerie. The vision of our 9.500 employees is to be the most reliable care company in the world.
Europ Assistance is part of the Generali Group, one of the world's leading insurers.
More information at www.europ-assistance.com/